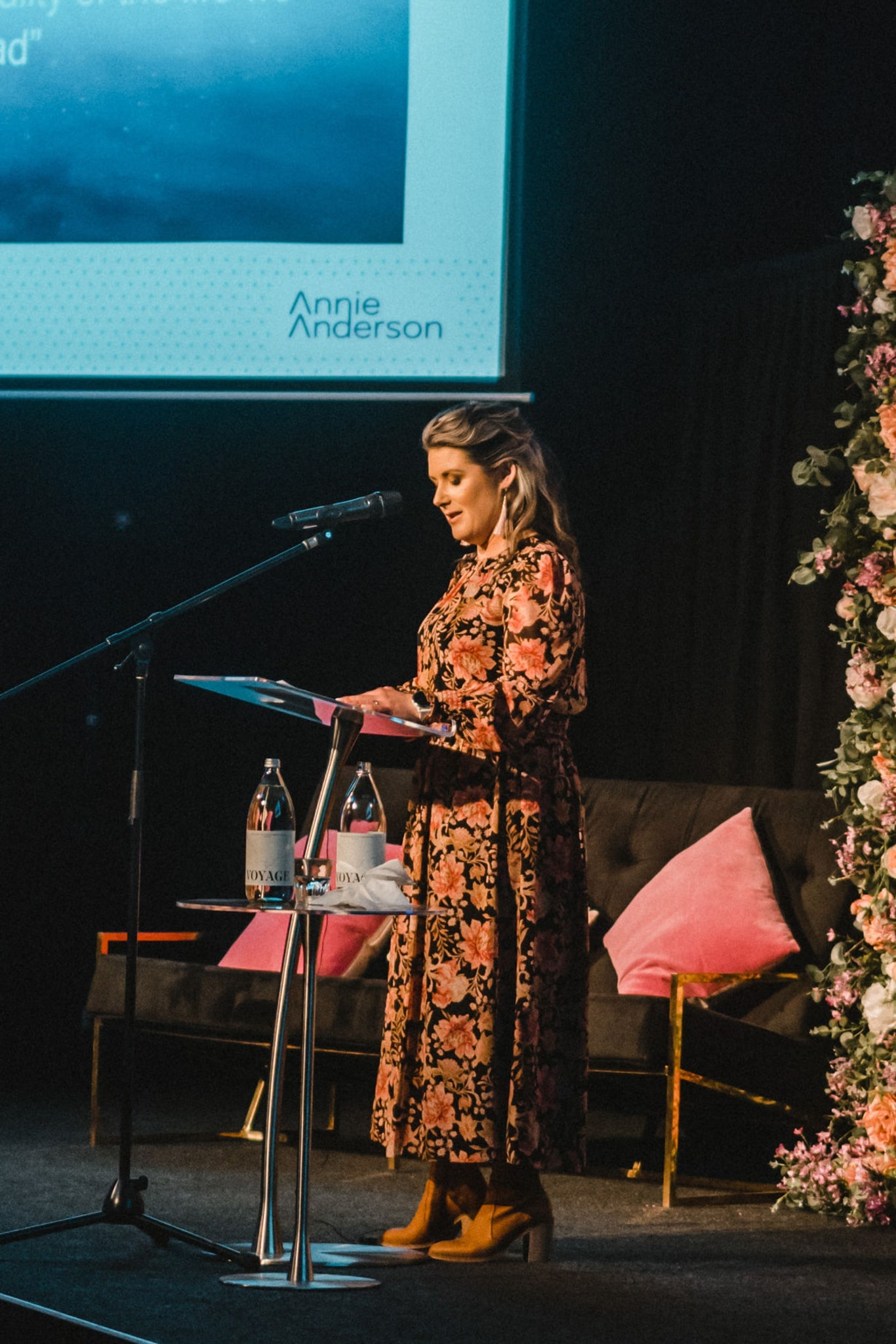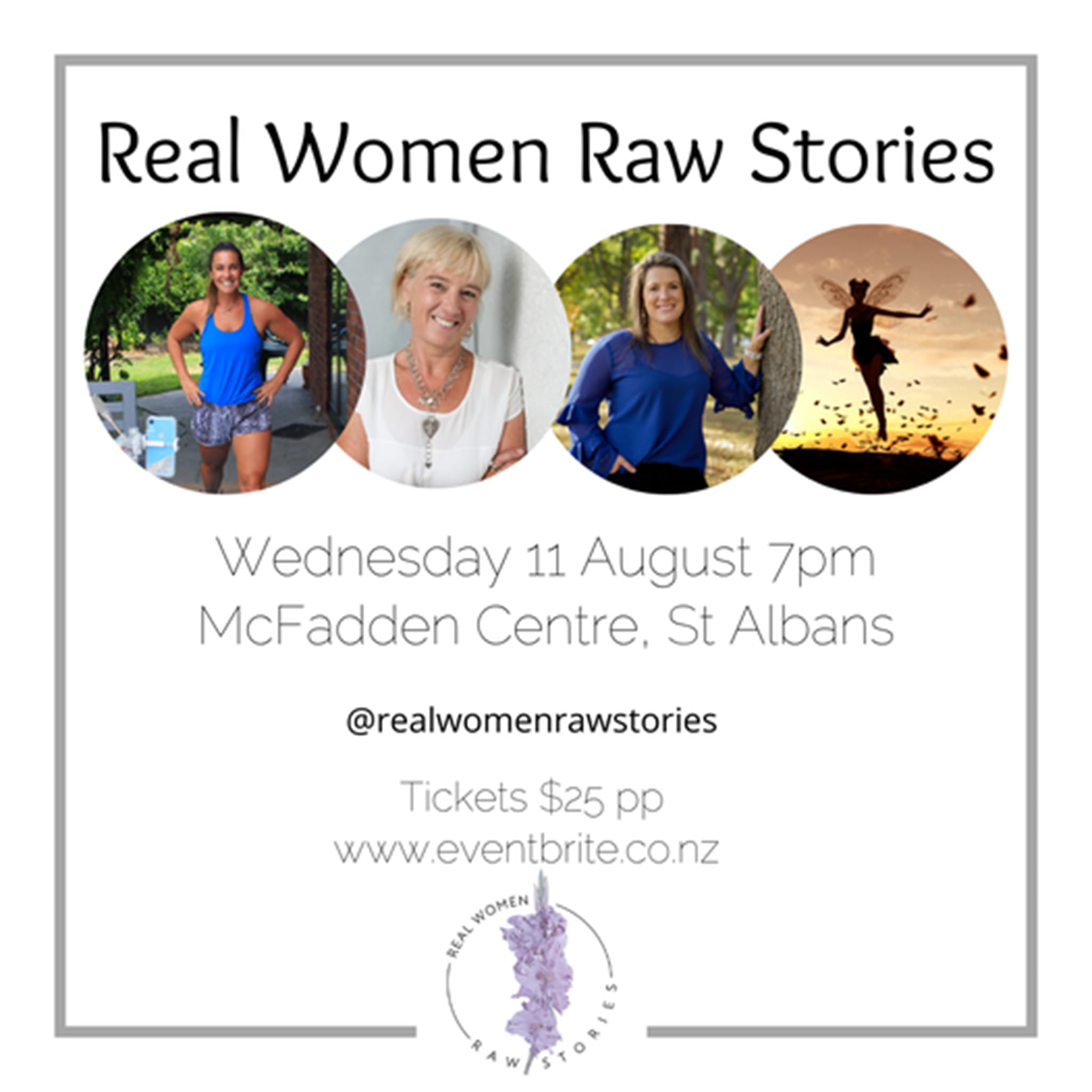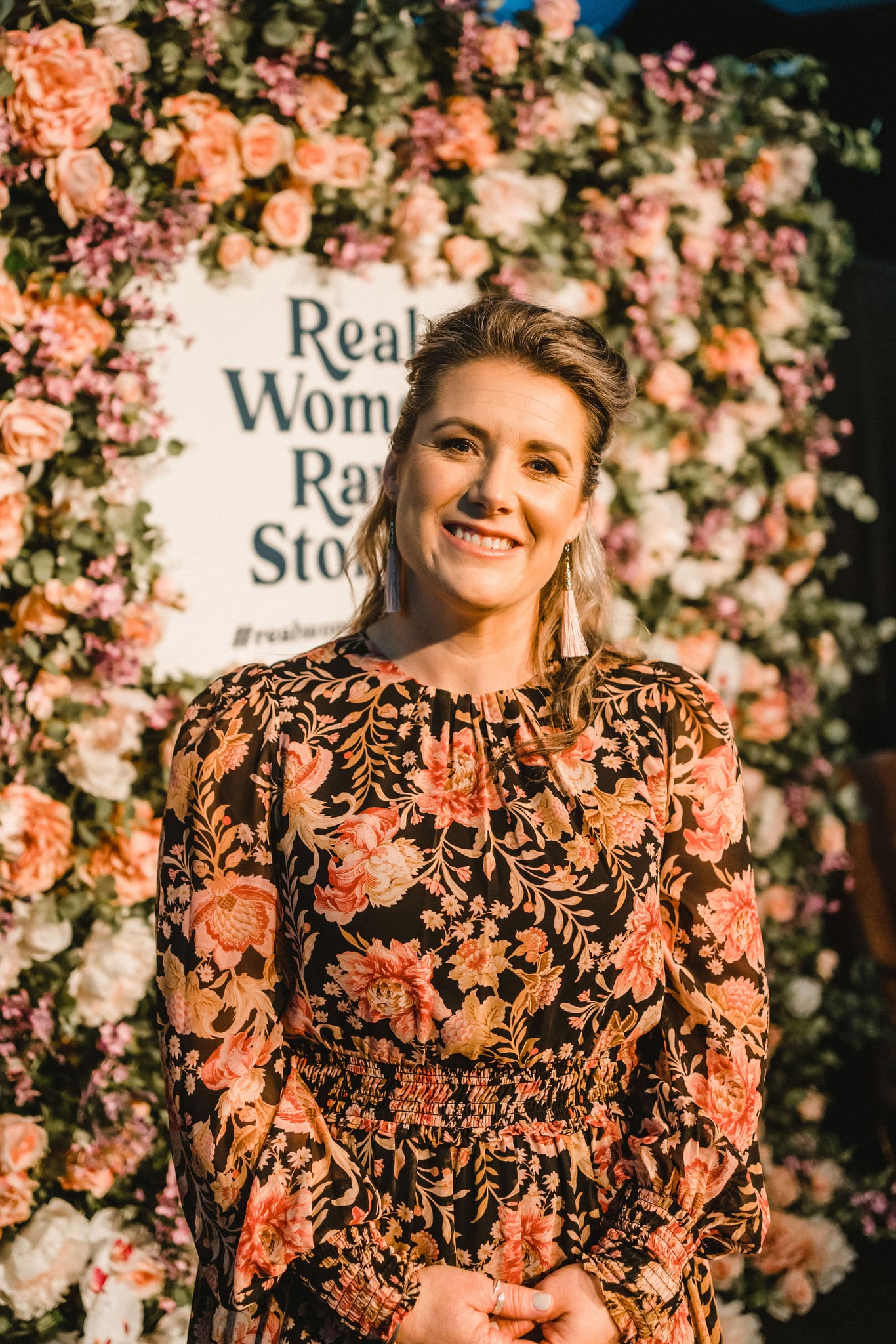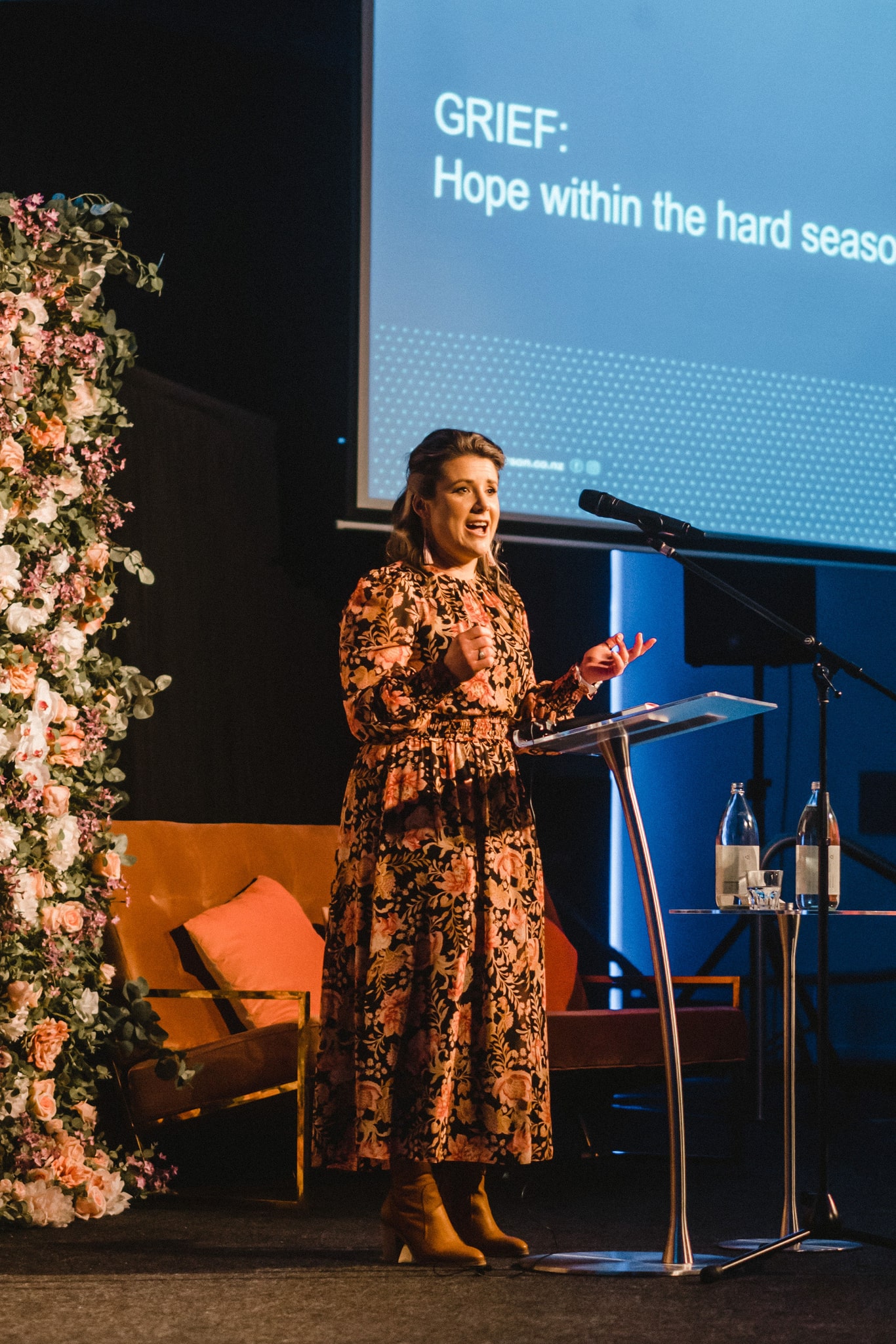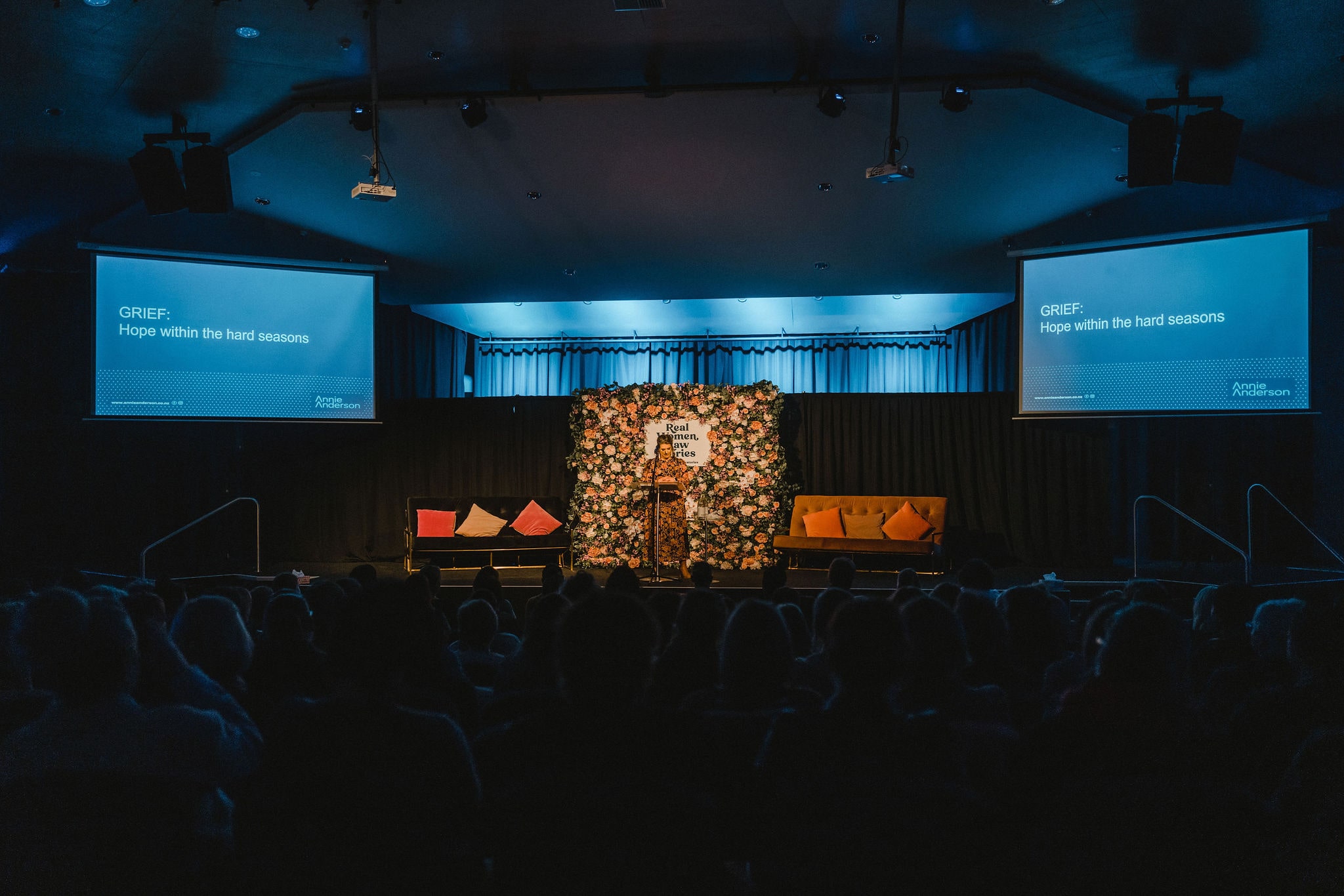 REAL WOMEN RAW STORIES
The inaugural Real Women Raw Stories event was an inspiring evening that empowered individual's to help themselves and others through the hardest of life's challenges.
Annie Anderson spoke about the hope to be found in our hard seasons sharing a couple of the concepts from her book that help to empower us to grieve more resiliently and rediscover our joy.
August 2021, Christchurch NZ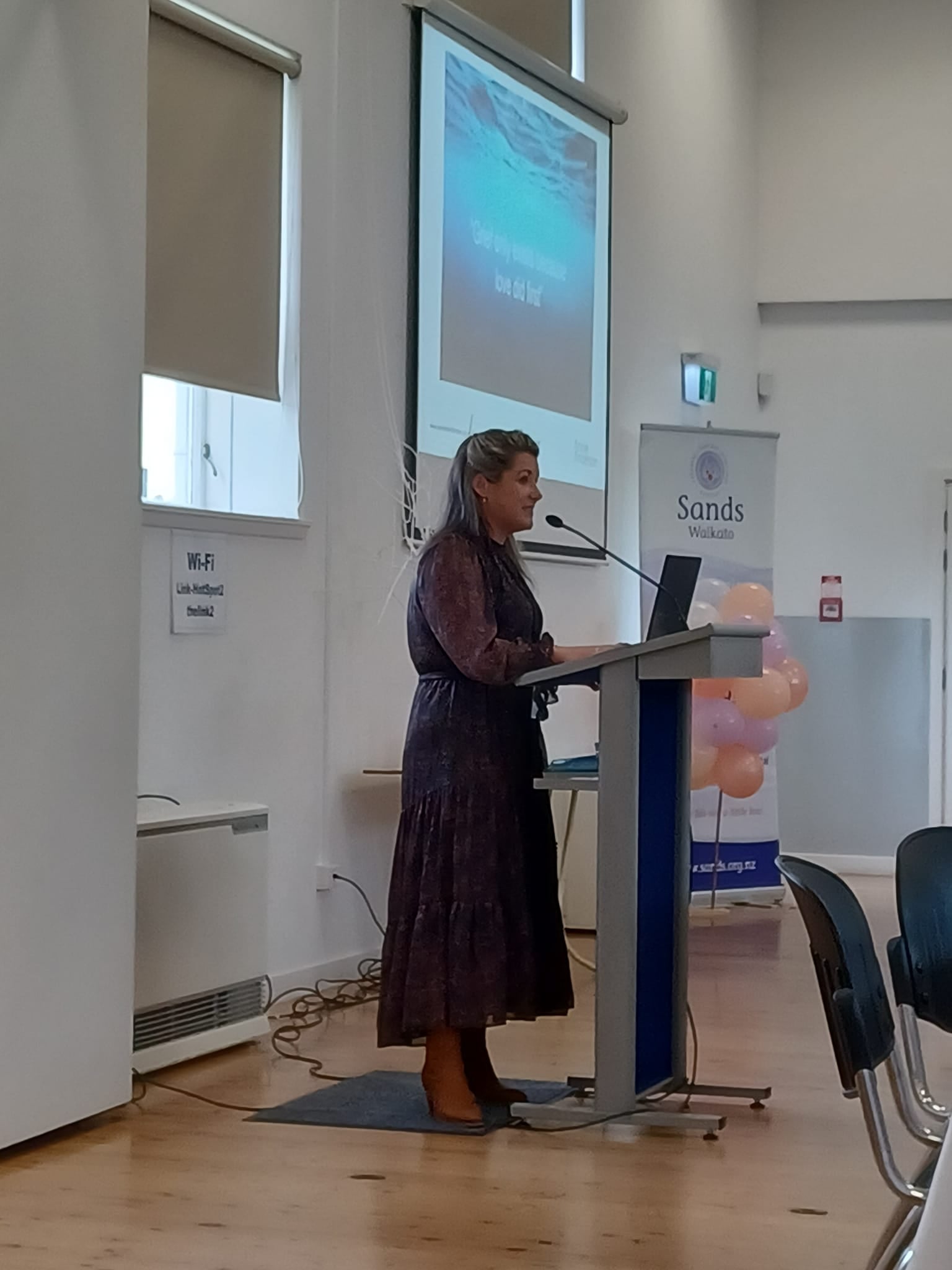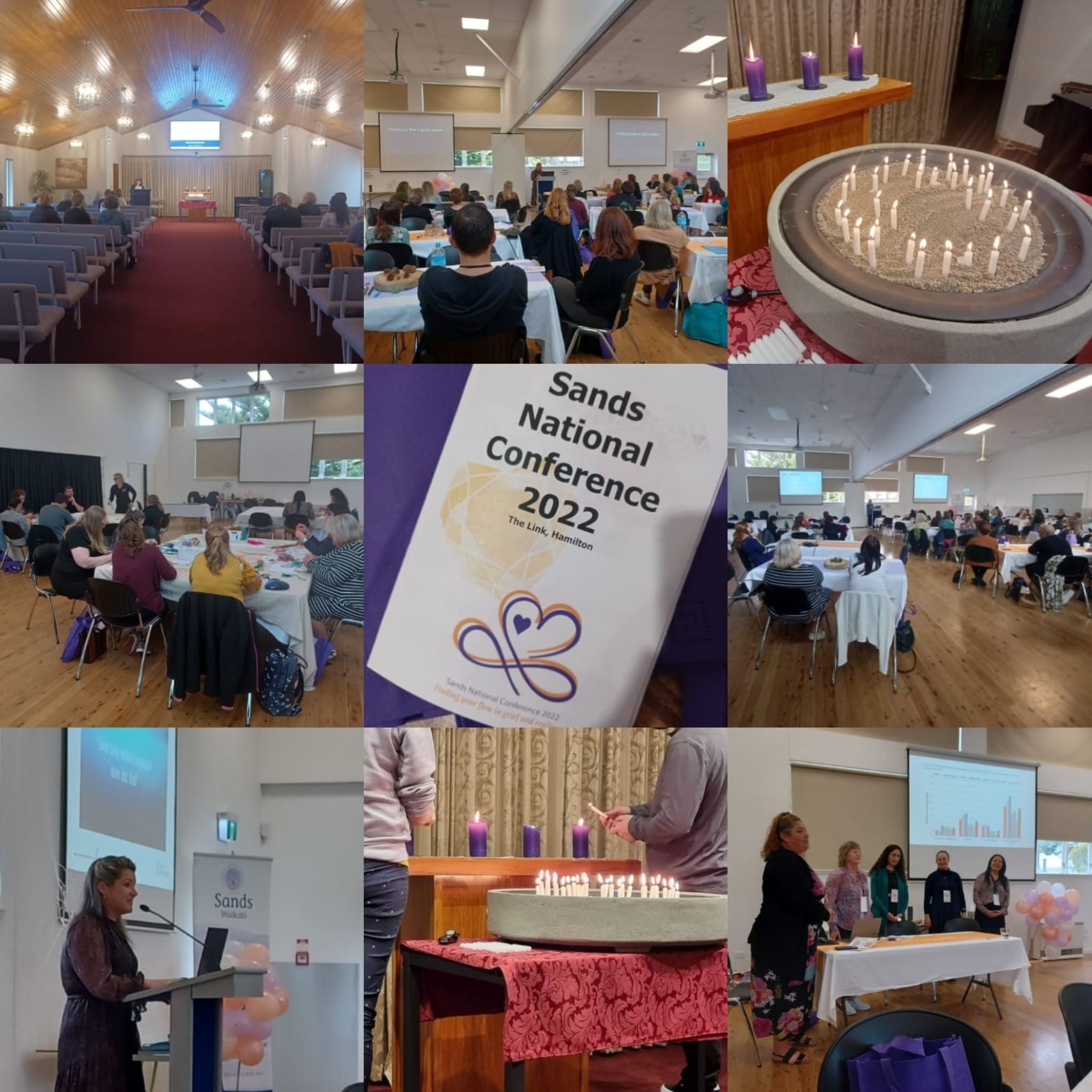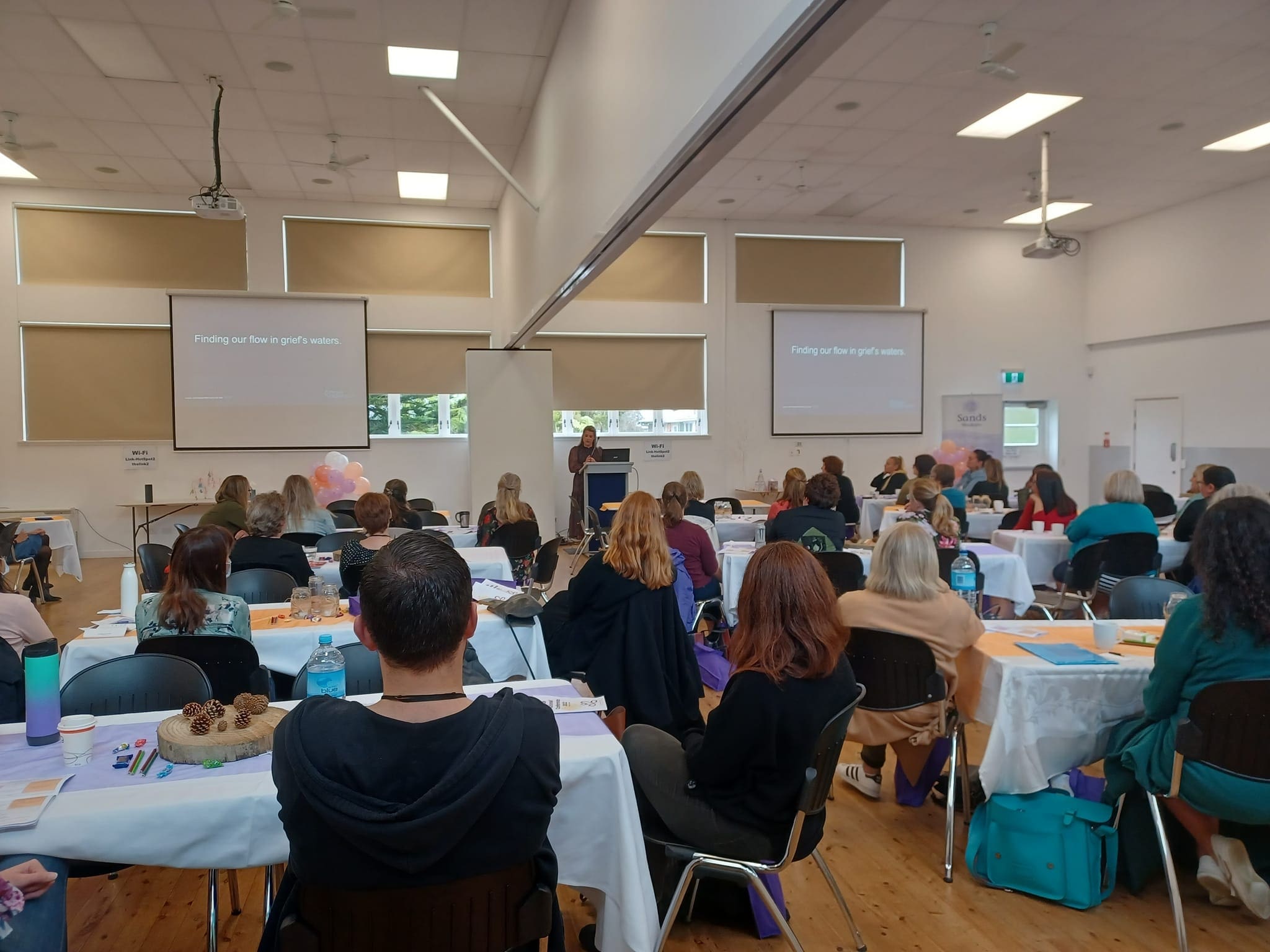 SANDS NZ CONFERENCE KEYNOTE
Annie's keynote address was titled 'Finding Flow in Grief's Waters.' She explored some of the tangible tools, skills, and strategies that can foster and enhance resilience when we find ourselves swimming in waters not of our choosing.
She inspired and empowered those in attendance to apply these 'grief game changers' to find their flow in grief's waters and rediscover their joy.
Annie also delivered a workshop titled, 'Resilience and Wellbeing through all of Life's Seasons.' Participants explored a range of tangible tips and tools that can enhance resilience and improve our overall wellbeing to help us navigate all of life's seasons.
September 2022, Hamilton NZ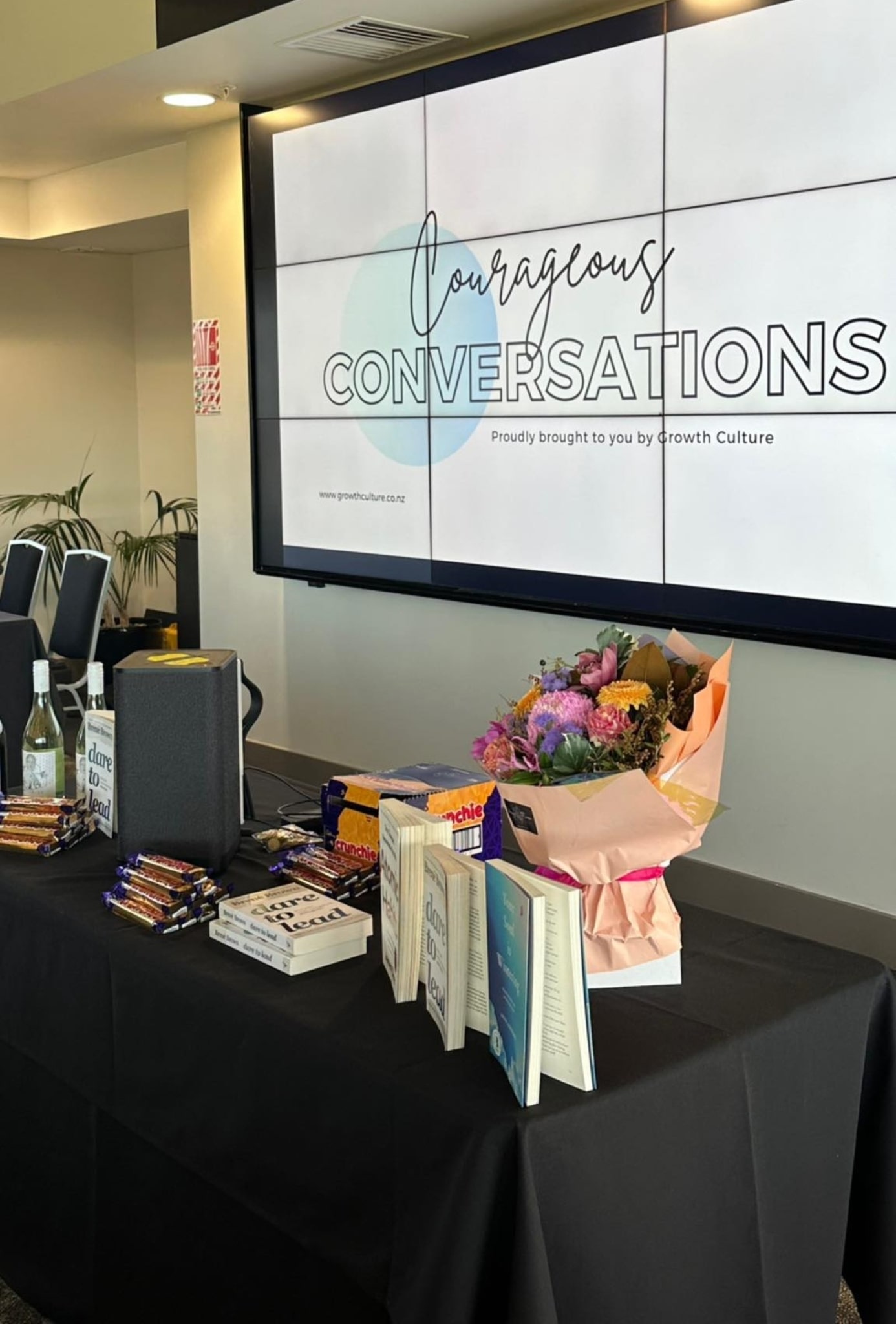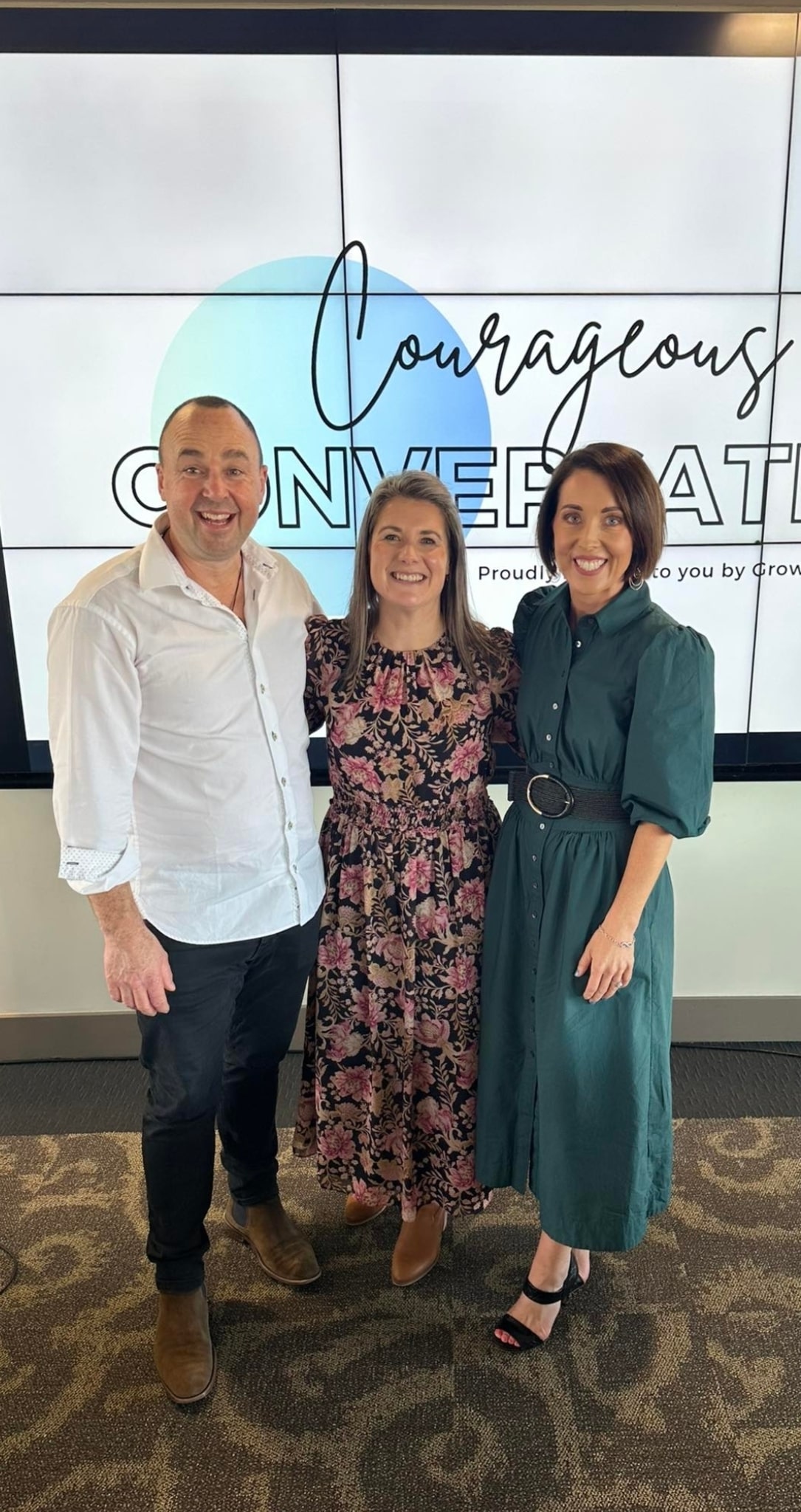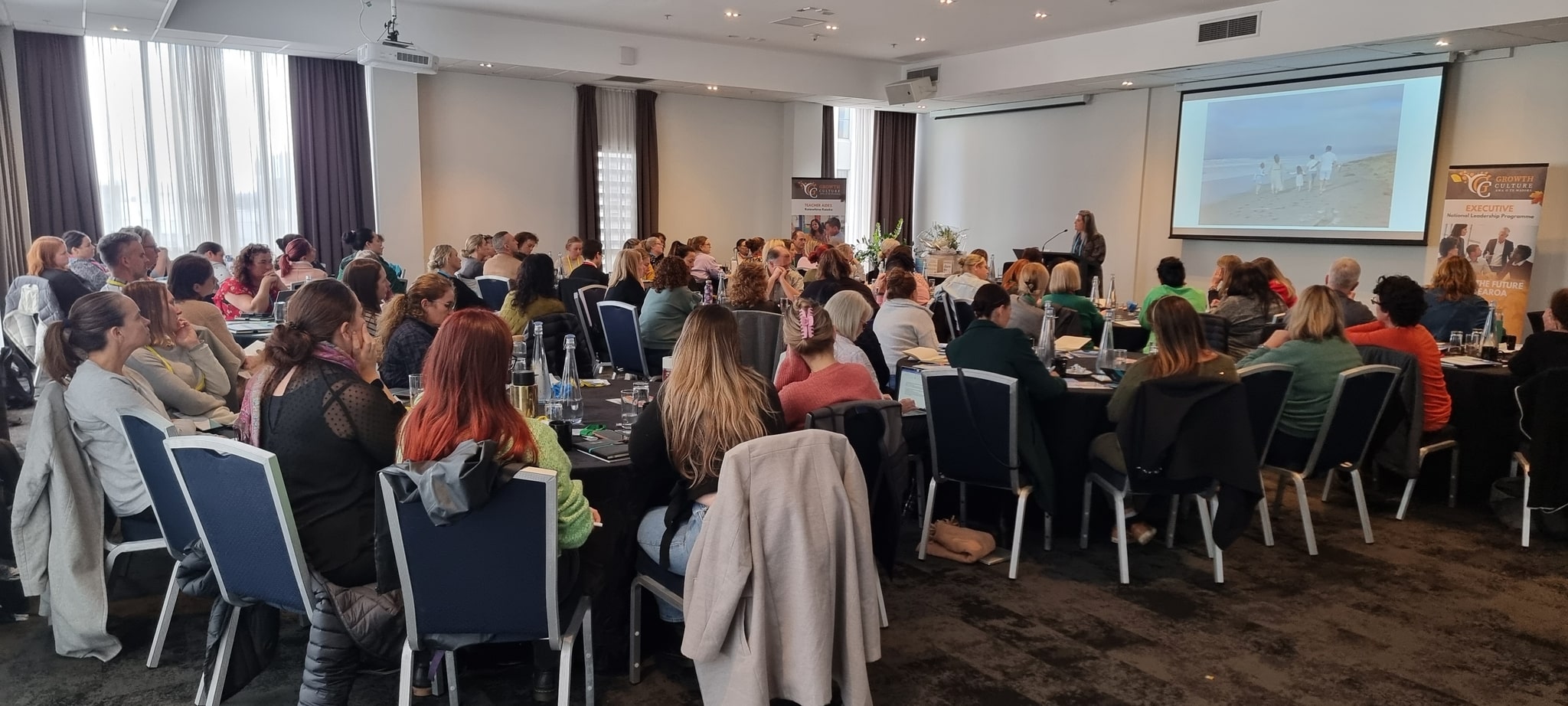 COURAGEOUS CONVERSATIONS KEYNOTE
Annie delivered a keynote titled 'More Courage' utilizing her story telling to highlight what helps break down the barriers to reaching for more courage.
Participants were inspired to reflect on what helps them reach for courage, their 'courage enablers,' and why more courage is something worth seeking.
June 2023, Christchurch/Auckland/Hamilton NZ
Speaking
Thank you for reaching out. Annie can speak at a range of events from small intimate group gatherings to larger audiences.
Fees
Annie is willing to negotiate a speaking fee based on your budget. She also asks that travel costs be covered.
Book sales
Annie would like to bring along books to sell at your event, and would be glad to sign them for attendees
Availability
If you're interested in having Annie as a speaker, please fill out this form.